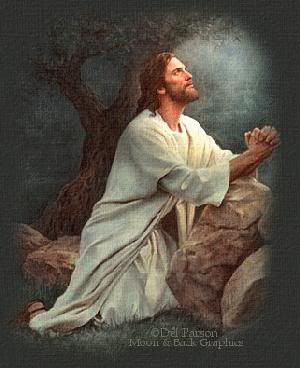 Jesus prayed before His passion began.
He prayed hard, and still the trials, torture, and eventually death came. He asked in prayer that it not happen, but submitted His will to the Father's. He was not spared.
Sometimes when things go wrong, I think I didn't pray hard enough, or for the right things. That is not necessarily so. No one ever prayed harder than Jesus. Yet the Father willed for Him to go through the worst kind of suffering. Jesus trusted the Father. He didn't want to suffer, but He trusted the Father in all things. I need to learn to let go, and trust.